AHC Revenue Cycle Solutions for America's Hospitals
Although the CDM is certainly an integral part of a hospitals's revenue cycle, other processes play critical roles as well. AHC provides comprehensive revenue cycle solutions that immediately impact revenue. The selection of any of our contracted services will result in substantial financial gain and billing compliance improvement for your facility. Please browse our services listed below and Contact Us for additional information.
Charge Description Master (CDM)
Scope of AHC Chargemaster Services include:

Comprehensive Chargemaster Review


Clinical Charging Review


Charge Mapping Review


Chargemaster Management


Item Master Review


Claims Review
Strategic Pricing Review
An effective pricing strategy has never been more important than it is today. Increased healthcare costs, reductions in government payer fees, and complexities in adhering to government policies and procedures have all contributed to a challenging environment for hospitals. Across the board price increases, while simple to implement, are not the answer. AHC offers a comprehensive and comparative pricing analysis that keeps your facility aligned with the competitors, incorporates strategic pricing structures and methodologies, and ensures defensible pricing from an audit perspective.



Strategic Pricing Review


OR Charge Structure Analysis


Ancillary Department Charge Structure Analysis

Charge Capture
Hospitals must accurately and efficiently document, charge, and reconcile all services provided to patients.  A breakdown in any one of these three processes results in billing and coding compliance issues as well as lost revenue for today's hospitals.  Medical record documentation must be compared to billing documents to ensure appropriate charge capture for separately billable services, and billing guidelines must be followed for revenue integrity.

AHC offers Charge Capture Review services to identify and correct breakdowns in the charge capture process.
Pharmacy Review
AHC will identify and correct the following issues within your pharmacy chargemaster: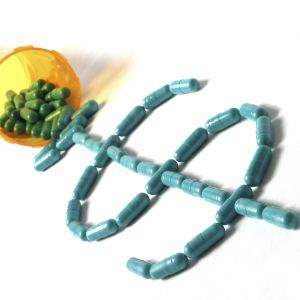 Missing, inappropriate, or invalid HCPCS codes


Revenue code assignments


NDC information


Incorrect multipliers/billable units


Non-standard nomenclature and description sequencing


Self-administered drug classifications

Pegfilgrastim, Herceptin, Remicade...what drug will be the next OIG or RAC target? Can your facility afford to wait?



Contact AHC now to obtain additional information.
Charging Education
"If a man empties his purse into his head, no man can take it away from him.
An investment in knowledge always pays the best interest."
-Benjamin Franklin
DESIGN THROUGH ASSESSMENT
Each department within a hospital has different educational needs, so why would you want the same charge capture education delivered to all your employees? Educational services should be based on needs, and needs should be determined only after assessments have been completed of the operations and the personnel handling the operations. Our educational services are tailored to the needs of the personnel receiving the message. The size of the audience involved in the presentation forum can be as small as one individual or as large as all the personnel within the department. We pride ourselves on delivering education that is relevant and results oriented.
We are convinced that your investment in charge capture education services will yield a high rate of return in not only increased revenue and billing/coding compliance, but also in employee satisfaction. Your employees will be taught how to simplify processess without compromising quality, and the result will be more time to manage the most important task - patient care.
Our Educational Services Include Information Related To:

Comprehensive Charge Capture & Charge Reconciliation


Designing Comprehensive Policies & Procedures For Charging Practices


Chargemaster Essentials - "You Are Part Owner"


Claim Denial Avoidance


Intradepartmental Auditing Best Practices



Contact AHC and learn how AHC charging education can benefit your hospital.